Interstate Moving Services to & from St. Petersburg
It can be both exciting and difficult to relocate to a new state. However, it can be difficult to imagine managing the entire moving procedure by yourself. Interstate Moving Services can help in this situation. These expert movers specialize in assisting people and families transfer their possessions safely and effectively to new residences, making the transition much easier. This article will discuss the advantages of using interstate moving services and offer helpful advice to make sure your relocation to or from St. Petersburg is stress-free.
Benefits of Interstate Moving Services St Petersburg
Convenience and Stress Reduction
Packing, loading, transporting, and unloading are just a few of the duties involved with relocating to another state. All of these responsibilities are handled by interstate moving services, freeing you up to concentrate on other parts of the move and lowering your stress levels.
Professional Packing and Handling
Interstate movers have the knowledge necessary to pack your belongings safely, taking special care to cushion and safeguard fragile goods. Additionally, they minimize the chance of damage during transit by using effective loading and unloading practices.
Insurance Coverage
Reputable interstate movers offer insurance protection for your possessions during the transfer. This guarantees your financial security in the event of any tragic mishaps or damages.
Time and Cost Efficiency
An interstate move can take a lot of time and money to manage alone. Interstate moving services may effectively organize and carry out the entire process, saving you precious time and possibly lowering total costs.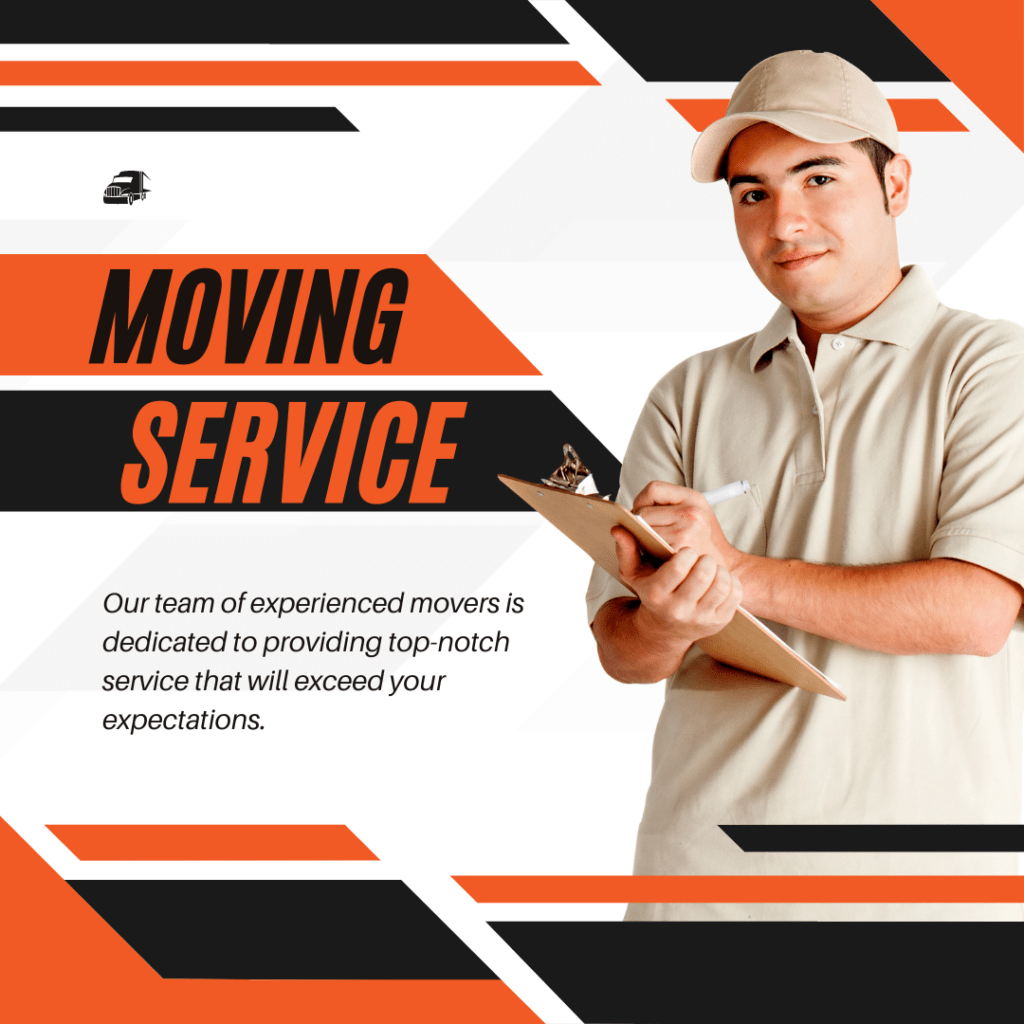 Finding Reliable Interstate St Petersburg Moving Services
To ensure a smooth and successful move, it's crucial to choose a reliable and reputable interstate moving company in St Petersburg. Here are some steps to help you find the right one:
Researching Moving Companies
Do some preliminary research on interstate mover businesses. Look for businesses who have a lot of industry experience and good client testimonials.
Reading Reviews and Testimonials
To evaluate the caliber of service offered by the moving firms you are considering, read reviews and client testimonies.
Obtaining Quotes and Estimates
To evaluate costs and the range of services offered, request quotes and estimates from several moving firms. Select the option that best suits your needs and budget.
Preparing for an Interstate Move
Proper preparation is key to a successful interstate move. Follow these steps to prepare for the big day:
Creating a Moving Checklist
Make a thorough moving checklist with all the things you have to do before moving day. Through the process, this will assist you in remaining organized.
Downsizing and Decluttering
Go through your stuff and organize them before you move. Reduce the amount of goods you'll be relocating by selling or donating the things you no longer need.
Notifying Important Parties
Inform crucial organizations, like utility providers, banks, and the post office, of your upcoming move and provide them your new address.
Packing Tips and Techniques
To make unpacking simpler, pack your possessions thoughtfully. Label each box with its contents and the room to which it belongs.
During the Interstate Move
During the move itself, there are several factors to keep in mind to ensure everything goes smoothly:
Coordination with the Moving Company
Throughout the move, keep the moving company informed. Be ready to respond to their inquiries and give them any necessary updates.
Ensuring the Safety of Belongings
Consider shipping personally or individually insuring any extremely priceless or emotional objects you may have.
Staying Informed on the Moving Progress
Keep yourself updated on the relocation's status and any potential delays. Knowing the schedule will enable you to make the appropriate plans.
Arriving at the New Location
Once you arrive at your new location, there are certain tasks you should focus on:
Unloading and Unpacking
Make sure all of your belongings are unloaded properly by keeping an eye on the process. Start by unpacking the necessities first, then go slowly with the remainder.
Furniture Assembly and Setup
If the moving company disassembled furniture, make sure to reassemble it correctly in your new home.
Inspecting for Damages
Examine your possessions for any potential moving-related damage. If you come across any concerns, let the moving company know.
Storage Options for Interstate Moves
Sometimes, you may need to store some belongings temporarily during an interstate move. Consider these storage options:
Short-term vs. Long-term Storage
Determine whether you require long-term storage for stuff you won't be utilizing right away or short-term storage while you wait to move into your new house.
Securing Valuables in Storage
Make sure the storage facility is safe and has the necessary security equipment if you're storing costly stuff there.
Cost Factors of Interstate Moving Services
The cost of interstate moving services can vary based on several factors:
Distance and Destination
The distance of the move and the location of the destination can significantly impact the overall cost.
Size and Weight of Shipment
The price is also influenced by the size and weight of your possessions. Fees could increase if there are more items or larger shipping.
Additional Services and Fees
Be aware of any additional services, such as packing and unpacking, disconnecting appliances, or special care for sensitive objects, that the moving company may provide. These services can have additional costs.
Choosing the Right Insurance Coverage
While interstate movers provide insurance coverage, it's essential to understand the types of coverage available:
Valuation Options
Full Value Protection and Released Value are the two forms of value that movers commonly offer. Released Value offers the least amount of coverage depending on weight, while Full Value Protection covers the cost of replacement or repair for broken or lost products.
Understanding Insurance Policies
Read the moving company's insurance policies carefully to understand the extent of coverage and any limitations. Ask questions if you have any doubts.
Avoiding Interstate Moving Scams
Unfortunately, some disreputable moving companies may attempt to scam unsuspecting customers. Protect yourself by taking these precautions:
Recognizing Red Flags
Be cautious if a moving company asks for a large deposit upfront or offers an unusually low estimate compared to other companies.
Verifying Licensing and Credentials
Ensure that the moving company is licensed and registered with the Federal Motor Carrier Safety Administration (FMCSA).
Checking for USDOT Number
A legitimate interstate moving company should have a unique USDOT number, which you can verify on the FMCSA website.