Size of Boxes

and Their Uses:
Small Boxes
The smallest of standard-size moving boxes is typically 1.5 cubic feet. A box this size is ideal for heavy items like books, canned goods and weighty decorative pieces such as bookends and paperweights. Delicate items like glass knick-knacks, china, pictures frames and candle holders can be packed securely with plenty of wrapping in this type of box, without being so overcrowded as to risk damage.
Medium Boxes
Medium-sized boxes are usually 3 cubic feet or 4.5 cubic feet. These boxes are good for linens, toys, DVDs, boxed foods and other moderately heavy items. The total weight of any box should never exceed 50 pounds as this will not only make it difficult to maneuver, but it also may cause the bottom to rip open.
Large Boxes
The largest standard box is 6 cubic feet. This size carton should only be used for very lightweight items. Pillows, stuffed animals and fluffy blankets can be stored in a box this size without making it too difficult to move. This box is also ideal for large, unwieldy items like lamp shades and arrangements of silk flowers, which require some protection when moving but won't fit into many small cartons.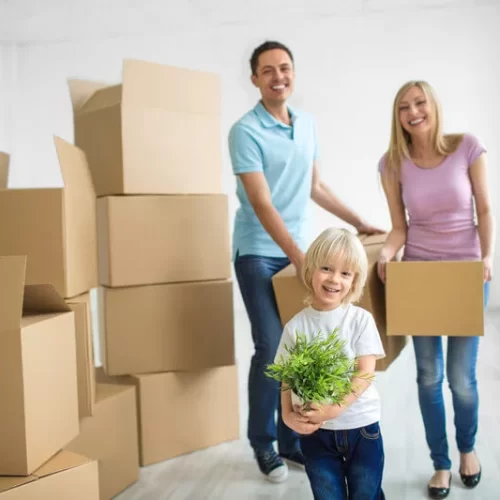 Specialty Boxes
A few standard types of specialty boxes can provide excellent storage for items which may be ruined in ordinary packaging. Dishpack boxes are a safe, sturdy option for dishware. These are specially designed to protect fragile plates, bowls and glasses during your move. For clothing that may get ruined or wrinkled when laid flat or folded for too long, you can use a wardrobe carton. This box provides a hanging bar so clothes can stay on their hangers throughout the move. If you have several mirrors or pieces of artwork, a mirror carton should be used. This box is wide and flat for paintings and other wall hangings.