Residential Movers in St Petersburg
Are you preparing to relocate to St. Petersburg? Moving can be a difficult and stressful task, but it can be made much easier and more productive with the assistance of experienced residential movers. This article will examine the advantages of hiring home movers, offer advice for picking the best moving company, go over the moving procedure, provide ideas for a hassle-free residential move, and handle typical issues that could crop up. This article will walk you through the procedure, whether you're relocating inside St. Petersburg or moving to the city for the first time, and help your move go well.
Residential movers, usually referred to as house movers, are experts who focus on assisting people and families transfer their possessions from one home to another. There are a number of reasons why using professional movers is essential when moving. First of all, they are qualified and experienced to manage the logistics of a transfer successfully. They have received specialised training in loading, transporting, and packing goods, assuring their safe arrival at the new place. Second, you can save time and effort by hiring home movers. Moving can be a time-consuming procedure, but with skilled assistance, you can concentrate on other crucial moving-related issues while the professionals handle the physical labour.Lastly, professional movers provide an added layer of safety and protection for your belongings. They use proper packing materials and techniques to prevent damage during transit.
Before diving into the benefits of hiring residential movers, let's first take a closer look at St Petersburg as a residential area.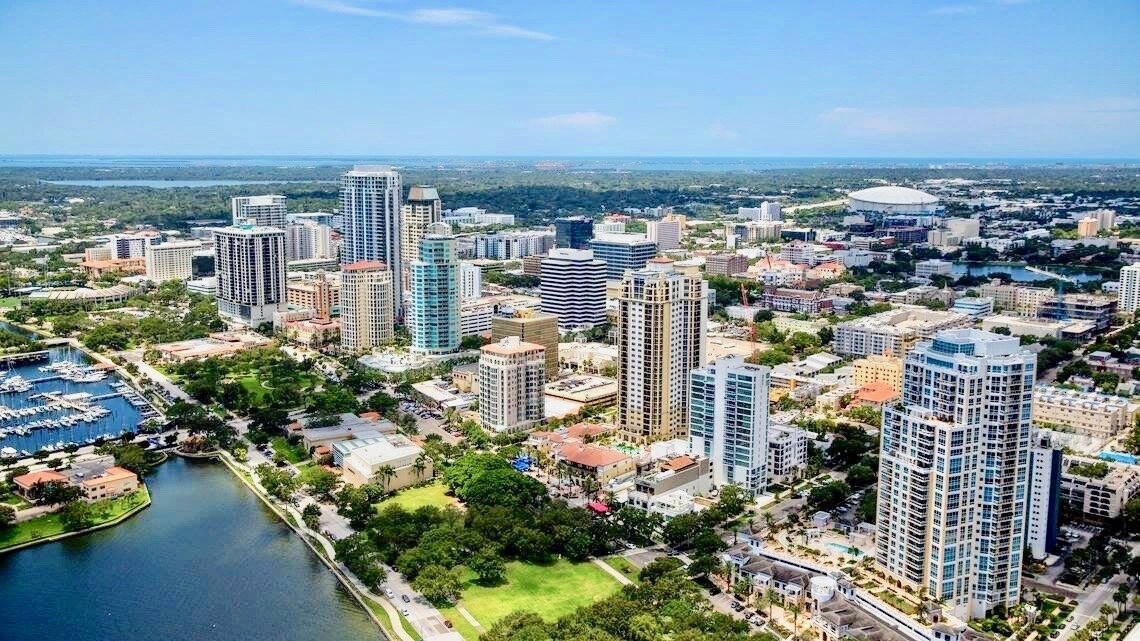 Overview of St Petersburg as a Residential Area
Florida's St. Petersburg is a bustling metropolis renowned for its stunning beaches, many activities, and pleasant weather. It provides a wide variety of residential neighbourhoods, including suburban and city condos. The key to a successful residential transfer, whether you're moving within St. Petersburg or relocating to the city, is having a solid awareness of the neighbourhood. In St. Petersburg, each neighbourhood has its own distinctive features and amenities that cater to various lifestyles and interests. There is a lot going on in the downtown region, which is home to a variety of residential and commercial structures, trendy restaurants, and a bustling nightlife. For those who enjoy a seaside lifestyle, the waterfront communities offer breath-taking views and convenient access to the beaches.
With beautiful tree-lined streets and family-friendly features like parks and schools, suburban neighbourhoods offer a more peaceful environment. You can select the St. Petersburg neighbourhood that best meets your needs and ensure a seamless transition to your new home by becoming familiar with the city's various neighbourhoods.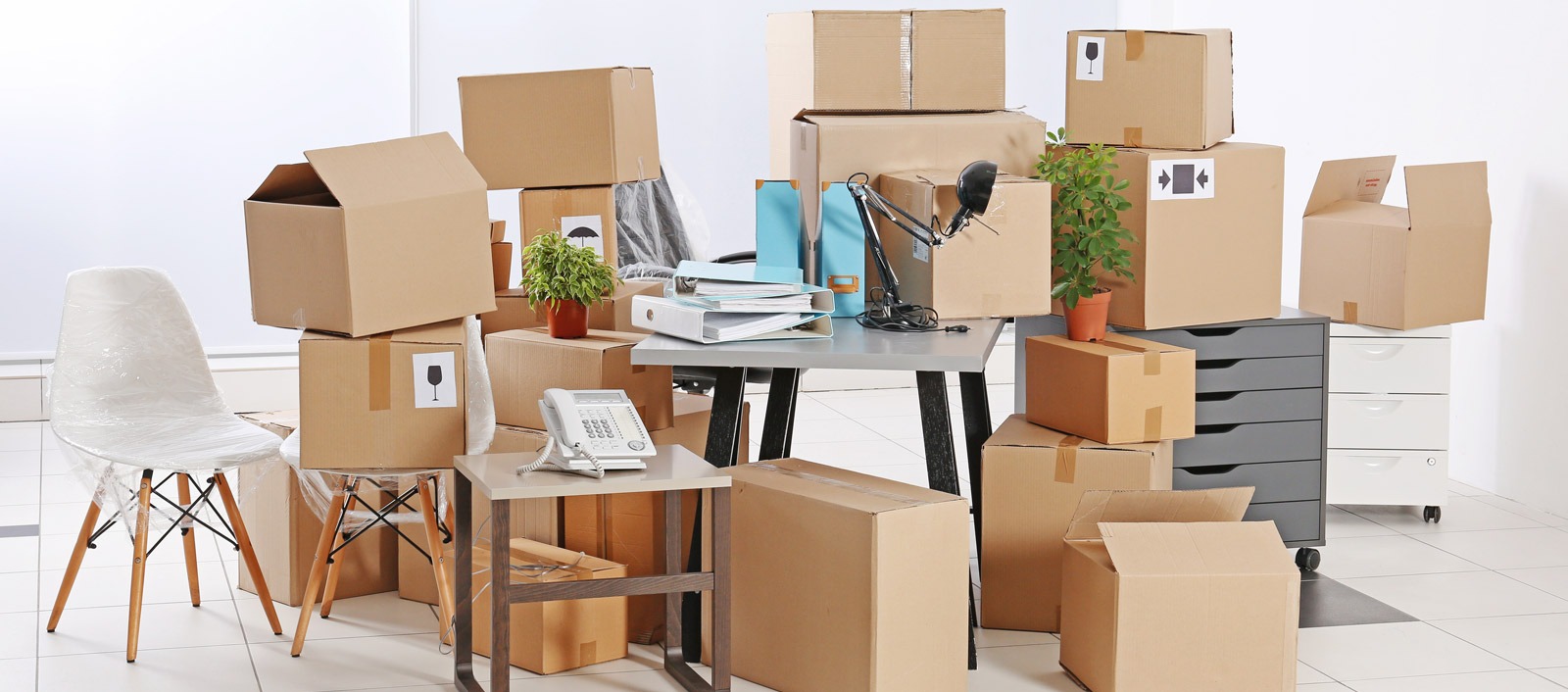 Benefits of Hiring Residential Movers
Moving can be a complex task, but with the assistance of professional residential movers, you can enjoy numerous benefits. Let's explore them in detail.
Expertise and Experience of Movers
Residential movers are equipped with the skills and knowledge needed to manage every aspect of your move. They are aware of effective packing and loading techniques that protect cargo from harm during transit. Their knowledge enables them to navigate possible difficulties and successfully overcome them. You may relax knowing that your possessions are in capable hands by handing your relocation to professionals.
Time and Cost Savings
The time and money savings provided by hiring home movers are one of the main benefits. Moving needs careful preparation, packing, and transportation, all of which can take a lot of time if done alone. Professional movers speed up the process by employing effective packing strategies and the right tools. They can also give you early cost estimates to assist you plan your budget and prevent any unforeseen costs.
Safety and Protection of Belongings
Your possessions' protection is of the utmost importance when transferring. Residential movers are aware of this and take the appropriate safety measures to safeguard your belongings. They protect fragile or priceless items with durable packing supplies like bubble wrap and moving blankets. Additionally, since expert movers are insured, you can seek reimbursement for your belongings in the unusual event of damage or loss.
Choosing the Right Residential Movers
Now that we've discussed the benefits of hiring residential movers, let's explore some essential tips for selecting the right moving company.
Researching and Shortlisting Moving Companies
Start by doing some research on St. Petersburg area movers. Seek out movers with a history of good reputation and satisfied clients. Think about their background, services provided, and areas of specialisation. Choose a few businesses from your shortlist that fit your criteria and tastes.
Checking Licenses and Insurance
Verifying a moving company's insurance and licences is essential before hiring them. Genuine movers ought to be in possession of the required permits, as issued by the relevant agencies. Insurance protection is crucial since it safeguards both you and the moving business in the event of any mishaps or damage during the relocation.
Reading Customer Reviews
Customer testimonials are a great way to learn about a residential mover's dependability and professionalism. Read reviews on trustworthy websites and pay attention to comments on punctuality, customer service, and handling of property. A reliable moving business will have received many positive reviews from happy clients.
Moving Process with Residential Movers
Now that you've chosen the right residential movers, let's explore the typical moving process and what you can expect.
Initial Consultation and Estimate
The moving company you choose will arrange an initial meeting once you've made your decision. In order to determine the size of the move during this consultation, a representative from the moving business will visit your current home. They will make an inventory of your items, go over any special requests you might have, and give you an exact price quote.
Packing and Labeling Belongings
The domestic movers will show up at your house on the day of the move with the required packing supplies and tools. Your belongings will be expertly packed by them, ensuring their security throughout transit. It's common practise to label boxes and containers to make unpacking at your new place more orderly.
Loading and Transportation
The movers will put your items onto the moving truck once everything has been packed and labelled. To avoid any shifting or damage during transit, they will secure the objects and raise them carefully. The household movers will next deliver your belongings to your new home.
Unpacking and Setting Up at the New Location
The movers will unload your belongings and arrange them in the designated places once they arrive at your new house. If you chose such services, they can help with unpacking and assembly furniture. Your belongings will be carefully unpacked by the movers, who will make sure they are put in the right rooms or locations in accordance with your instructions. This makes it possible for you to efficiently and swiftly settle into your new home.
Tips for a Smooth Residential Move
To make your residential move in St Petersburg as smooth as possible, consider the following tips:
Decluttering and Organizing Before the Move
Utilise this time to organise and declutter your possessions before the relocation. Sort through your belongings to determine what you actually need versus what may be sold, donated, or thrown away. By doing this, you'll have to move fewer things overall, which will make unpacking easier when you get to your new home.
Communicating Special Requirements
If you have any special requirements or specific instructions for the movers, make sure to communicate them clearly in advance. Giving the domestic movers this information will assist ensure a smooth and trouble-free move, whether it concerns fragile things that require additional care or specific handling instructions for certain belongings.
Keeping Valuables and Essentials with You
Keep your priceless and necessary belongings close to you while you relocate. Important papers, jewellery, and devices should all be safely packed and carried by the individual. By doing this, you may rest easy knowing that you always have control of them.
Updating Addresses and Utilities
Don't forget to update your addresses for vital services and utilities before moving. The post office must be informed, your address must be updated with banks and credit card firms, and utilities including electricity, water, and internet service must be transferred or terminated. Taking care of these business matters beforehand will make moving into your new home less stressful.
Handling Challenges During a Residential Move
While a residential move can be exciting, it can also come with its fair share of challenges. Here are some common challenges that may arise and how to address them:
Dealing with Fragile or Valuable Items
Be careful to let the residential movers know if you have any delicate or priceless objects that need particular care throughout the transfer. They can offer specialised packaging supplies and methods to make sure that these products are transported safely. Additionally, to better secure your important possessions, think about getting supplementary insurance coverage.
Addressing Potential Delays or Damages
Even with careful preparation, unforeseen events can occasionally result in delays or damage during a relocation. It's crucial to pick a moving company with an effective support system. Inform the movers right away if there are any problems, and then work together to find a good solution.
Managing Stress and Emotional Aspects
It can be a mentally and physically demanding task to move. It's crucial to look for yourself during the relocation. Make sure to get enough sleep, drink enough of water, and eat healthy meals. If necessary, seek assistance from friends, family, or a professional. Keep in mind that relocating to a new house is a wonderful chance for a new beginning.
In conclusion, hiring residential movers in St Petersburg can greatly simplify and streamline your residential move. The expertise, time savings, and safety they provide make them invaluable partners during this transition. By following the tips for choosing the right movers, understanding the moving process, and implementing strategies for a smooth move, you can ensure a successful and stress-free relocation experience.